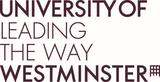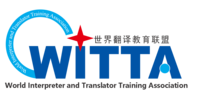 Saturday 13th October

Time

Room




9:00

UG05

Registration

10:00

UG05

Session Chair Prof Zhao Junfeng

Prof Gerda Wielander welcome on behalf of Westminster University

Prof Li Defeng, President of WITTA, welcome on behalf of WITTA


11:00

352

Coffee break

11:30

UG05

Keynote speaker 1: Prof Dr Don Kiraly: 'Beyond Competence in Translator Education'

12:30

UG05

Keynote speaker 2: Prof Dr Claudia V. Angelelli: 'Research-based interpreting teaching'

13:30

352

Lunch

14:30




First Parallel Session in rooms 350, 351, 355

16:00

352

Coffee break

16:30




Second Parallel Session in rooms 350, 351, 355

18:00




Conference meal for those delegates who have booked

20:00




Second WITTA Congress meeting for WITTA executives
Sunday 14th October

Time

Room



9:30




Arrival

10:00




Third Parallel Session in rooms 350, 351, 355

11:00

352

Coffee break

11:20

UG05

Keynote Speaker 3: Prof Dr Christina Schäffner: 'Translation Industry Developments: Challenges and Opportunities for Training and Education'

12:20

UG05

Closing Ceremony: Chair Zheng Binghan

Closing Speech by Prof Zhao Junfeng, Secretary General of WITTA

Presentations by representatives of universities joining WITTA, Dr Zhe Gao on behalf of the University of Sterling and Teresa Grau on behalf of the University of Alcalá

Presentation by a representative of Nanyang Technological University, the host University of the next WITTA Congress, Prof Arista Kuo

13:20




Close
Ø First Parallel Session Saturday 14:00-15:30
1. Translation training for specificpurposes (Room 350)
Alexey Kozulyaey

Director, RuFilms School of Audio-visual Translation

The missing cornerstone – a system of student and teaching training in audio-visual translation

Prof Benjamin Tsou

City University of Hong Kong, Hong Kong University of Science and Technology

Challenges for Chinese-English Technical and Patent Translations: Contributions to Solutions by Computer Lexicology and Lexicography in the Age of Big Data

Associate Prof Natalia Kaloh Vid, Vlasta Kučiš

Department of Translation Studies, University of Maribor, Slovenia

Implementation of Transcultural Law Clinics at the university level as a part of the project 'TransLaw. Exploring Legal Interpreting Service Paths and Transcultural Law Clinics for persons suspected or accused of crime'
2. Translator trainee behaviours:Proposals for improving trainee's strategies and behaviours (Room 351)
Dr Claire Shih

University College London

A quest for web search optimisation: an evidence – based approach to trainee translators' behaviours

Dr Paulina Pietrzak

University of Łódź, Poland

Self –regulatory strategies in specialised translator training

Associate Prof Carmen Heine, PhD

Aarhus University, School of Communication and Culture

Aarhus, Denmark

IPDR: Integrated Problem Decision Reports – a didactic tool revisited
3. Interpreting and newtechnology (Room 355)
Associate Prof Ildikó Horaváth

Head of Department, ELTE University,

Department of Translation and Interpreting

Conference interpreter training in the age of Artificial Intelligence

Prof Dr Michaela Albl- Mikasa

ZHAW Zurich University of Applied Sciences

Training video-interpreters for refugee languages in German- speaking countries

Wang Caiwen Senior Lecturer Translation and Interpreting University of Westminster Prof Mark Huckvale

Professor of Speech Science and Head of the Speech Hearing and Phonetic Sciences Department at UCL

Elucidate the elusive concept of 'pleasant voice' for interpreters: a case study
Ø Second Parallel Session Saturday 16:30-18:00
4. A Chinese perspectiveon Translation and Interpreter training (Room 350)
Prof Dr Ping Hong

School of Interpreting and Translation Studies, Guangdong University of Foreign Studies

Localization: a challenge to the curriculum of translation education in China

Dr Martin Reed

School of Humanities, Nanyang Technological University (NTU)

The role of translation in L2 Chinese learning and Interlanguage theory
5. Collaboration projectsin the translation classroom (Room 351)
Prof Maria Piotrowska Jagiellonian University

Profiling Translation: Tellecolaborative projects in the translation classroom.

Dr Dragos Ciobanu & Dr Alina Secară

University of Leeds

Embedding and evaluating systems theory in the collaborative translation technology classroom
6. Competences andproficiency scales (Room 355)
Associate Prof Feng Li

Heilongjiang University, China

A report on the development of translation proficiency scales under the CSE project

Dr Beata Piecychna

The University of Bialystok

Mother Tongue competence in the Training of Translators
Ø Third Parallel Session Sunday 10:00-11:00
7. Translation andInterpreter Education: new perspectives (Room 350)
Prof Wang Binhua

Centre for Translation Studies, University of Leeds

From T&I training to T&I education: What does the shift mean to us in pedagogy?

Dr Xing Jie

School of Interpreting and Translation Studies, Guangdong University of Foreign Studies

New Prospects of Undergraduate Education of Translation and Interpreting in china: A comparative study of National Curriculum for BA Program in Translation and Interpreting
8. Signing and Semiotics(Room 351)
Prof Xiao Xiaoyan PhD

College of Foreign Languages and Cultures, Xiamen University

Training sign language interpreters in China: problems and prospects

Cao Junwen

Instructor, PhD candidate, Soochow University

A Cognitive-Semiotic approach to the translation of Tao Te Ching
9. Cognitive approachesto translator training II (Room 355)
Prof Li Zhanxi

South Agricultural University; Durham University

A Study of Cognitive Processes of MA & MTI Translators: An Experimental Pragmatics Approach.

Li Jie

PhD student, University of Leipzig / Beijing Foreign Studies University

A study on the relevance of verbal-working-memory, translation-speed and -quality. An empirical research with student-translators on GE-CN translation.