On December 14, 2017, Prof. ZHAO Junfeng, Dean of School of Interpreting and Translation Studies, Guangdong University of Foreign Studies, Secretary General of China National Committee for Translation & Interpreting Education, and Secretary General of the World Interpreter and Translator Training Association (WITTA), Mr. MAI Wen, Deputy Secretary General of WITTA, and some others visited Sichuan International Studies University (SISU), where they attended the ceremony for the establishment of the WITTA Regional Office in Southwest China and the First SISU Seminar on T & I Training. Deans of various foreign languages colleges/schools in Chongqing and experts from the T & I industry participated in the ceremony and seminar.

Vice President of SISU, DONG Hongchuan gave a welcoming speech, in which he called for a better collaboration between universities and industrial sectors to promote the development of T & I training in colleges/schools of translation & interpreting as well as foreign languages.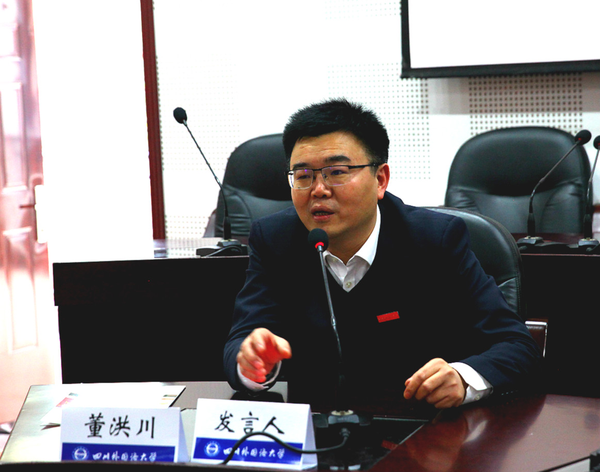 Vice President DONG Hongchuan
Prof. ZHAO Junfeng said in his speech that WITTA was aimed at setting an international platform for T & I training and research, to promote the internationalization, professionalization and industrialization of translation education across the world. He proposed seven approaches to the collaboration among the governmental sectors, industrial sectors, universities and research institutes. He also sincerely extended his best wishes for the establishment of the WITTA Regional Office in Southwest China.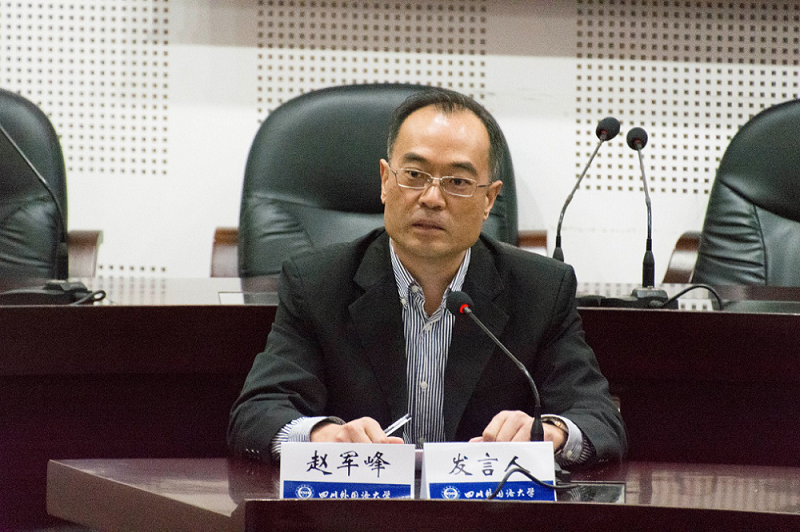 Prof. ZHAO Junfeng
The two sides signed an agreement on strategic cooperation, marking the opening of the WITTA Regional Office in Southwest China. At the following ceremony, Prof. ZHAO presented a certificate to Prof. ZHU Chaowei, who was invited to serve as an expert of WITTA. Prof. HU Anjiang was invited to sit on the Executive Council of WITTA.
Following the opening ceremony was the seminar on T & I training. Experts from various translation companies also attended the seminar. Among others, Prof. ZHAO made a keynote speech entitled "the Concept and Principle of T & I Talent Cultivation".
Vice President ZHU Chaowei made a concluding speech. He said that the WITTA Regional Office in Southwest China would strengthen contacts among all sectors, promoting cooperation between universities and enterprises, providing education and teaching platforms, and exploring common topics of T & I training, which would give full play to their respective roles in cultivating foreign languages talents as well as translators and interpreters in Chongqing and beyond in Southwest China.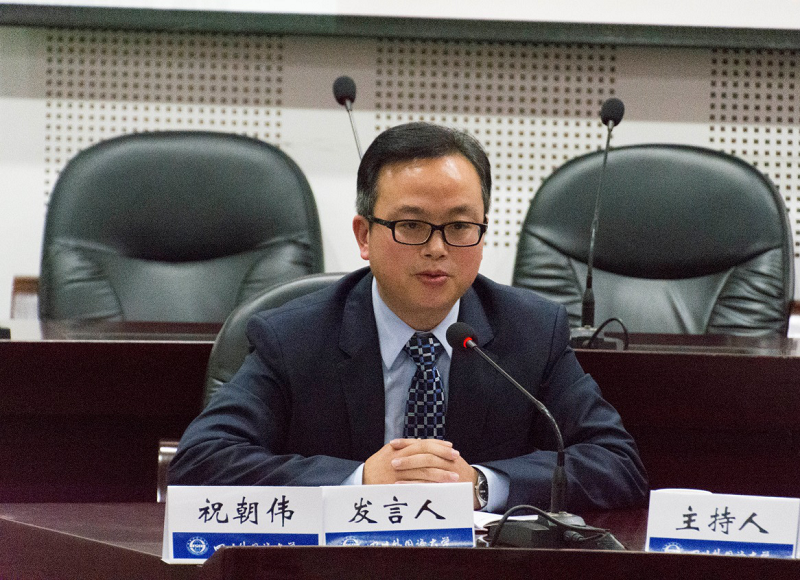 Vice President ZHU Chaowei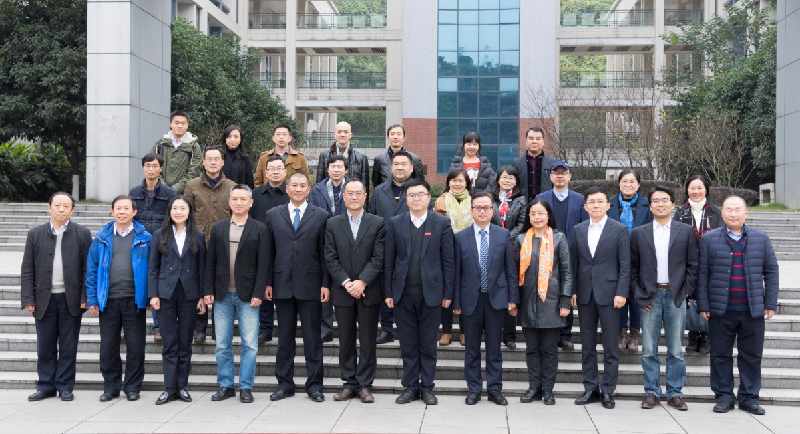 Group photo